May 22, 2016:
"FREE DENTAL DAY! The first 100 patients to show up get screened and will receive either a free cleaning, filling, or extraction. No strings attached. You do not have to be a patient of ours!
Registration begins at 7:30 AM , but be sure to show up early to secure a spot. It's a popular day!"
March 2015:
Drs. Allen and Randall Davis visited Yellow Duck preparatory school in February to teach the kids about dental health! They taught about oral hygiene, proper diet, and even did magic tricks for everyone! It was a huge success!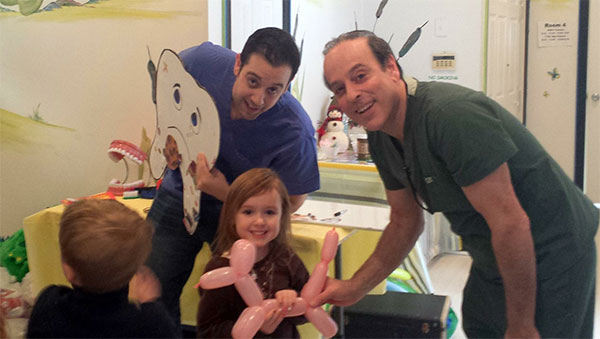 June 2014:
Our renovations are finally complete! Come in and see our new look!
Renovations / Remodeling – March, 2013 Our recent renovations include:
Remodeling of waiting room and front desk area
Modernization of video arcade, including Wii and Playstation systems
Modernization of operatories to include the latest cutting edge technology to optimize patient comfort and satisfaction.
Addition of surgi-center with attached recovery room.